The Way Down Wanderers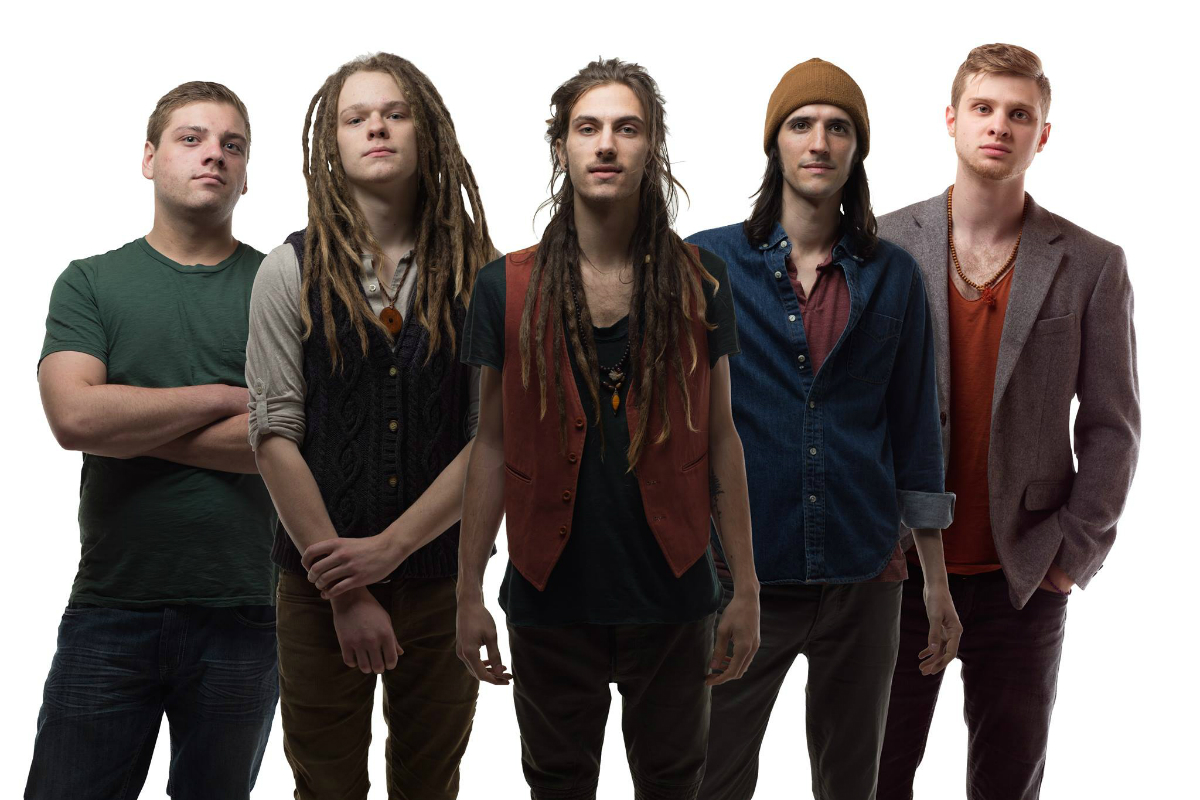 "We don't consider ourselves folk artists or bluegrass players so much as we consider ourselves songwriters. We try to convey ideas and experiences that are universally meaningful to people. To us, the music and instrumentation exist to move those ideas forward and lift them up; we try not to limit ourselves to one genre of music or any specific type of instrumentation because certain songs might call for something else … keys or an electric guitar, for instance."

The band's forthcoming sophomore album, produced and engineered by Grammy-winning industry pro, David Schiffman, underscores that sentiment with songs that address love, loss and personal evolution. Framed by instrumentation that ranges cohesively from pop to Americana to bluegrass to spoken word, the lyrics find a familiar place in a listeners' heart and mind and the melodies, often powerfully framed by 3 part harmonies, hold them firmly in place. The result is 12 stirring songs that listeners will be drawn to again and again, as relatable and inspiring as they are catchy and uplifting.

Often referred to by fans as one of the hardest-working, hardest-touring bands on the circuit today, the 5-piece Illinois-based act not only proves that classification with their jam-packed tour schedule but also on stage every night, with youthful exuberance and a lively stage show, as reliable as it is infectious. High energy percussion, mandolin, guitar, bass, banjo and fiddle weave seamlessly together to create an experience for fans that have sold out shows across the UK and the United States, filling the front rows with fans not just singing along to one tune, but singing along to all of them. "Everybody says it. We'd be nothing without our supporters. Yeah, they buy tickets and of course we love that, but when we've been on the road for 10 hours and walk onto a stage road weary and we see familiar faces singing along, it's hard to describe. It's everything, really. There's a whole lot of love there."

Music enthusiasts are not the only ones taking note. Critics and tastemakers alike have awarded the young artists an impressive number of accolades ranging from official showcases at AmericanaFest (2018) and International Bluegrass Music Association (2016) to Whitstable UK Session of the Year (2017), a BBC Scotland Session (2017) as well as Finalist, International Song Writing Competition (2015 & 2016), Chicago's Best Emerging Artist, Deli Magazine (2014) and Songpickr's Best Songs Spotify Playlist (2016) among others. The young men are no strangers to the festival circuit either, having played major National and Regional Festivals such as Merlefest, Summer Camp, Red Wing Roots Music Festival and Saskatchewan Jazz Fest all across the United States, Canada, and the UK. The band has also graced the stage of coveted venues such as Bluegrass Underground (TN), The Fox Theater (CO), Park West (IL), The Vogue (IN) The Station Inn (TN) The Ark (MI), and countless others.

Lead singer song-writers, Collin (mandolin and fiddle) and Austin (guitar and keys) met in their hometown of Peoria, IL in 2012, when the two were just 14 and 17 years old respectively. From there, a brotherly friendship formed that evolved through various other projects and into a collaborative, song-writing partnership that would ultimately form The Way Down Wanderers in 2014. The pair will seal the deal with a legal brotherhood when Austin weds Collin's older sister in August of 2018. Illinois natives, John Williams (bass and vocals) and John Merikoski (drums) would join the group later that year, earning a reputation as one of the most dynamic rhythm duos on the circuit today by contributing their own unique brand of high-energy charisma to the band's stage show. A self-taught multi-instrumentalist, Travis Kowalsky (guitar and banjo) of Northern Michigan, the 5th member to join the Wanderers, exhibits a humble low key stage presence that contrasts sharply with his bold and masterful solos.

"There's really nothing more humbling than discovering that one of our songs meant something in somebody's life - that it helped them through a tough time, or inspired them to do something meaningful that they may have been holding back on. So the goal for us really is to put more songs out there that inspire people and to play them for a growing and diverse audience." Growth has most certainly been an ongoing theme for anybody who has followed the Wanderers' impressive trajectory. And this next album release promises to push that growth into high gear; The continuation of a relatable and heartfelt Midwestern openness Wanderers fans have grown to know and love, together with a fresh new approach, is sure to rally their base of dedicated fans as well as attract the attention of new listeners, festival promoters and venue managers alike. Stay tuned!