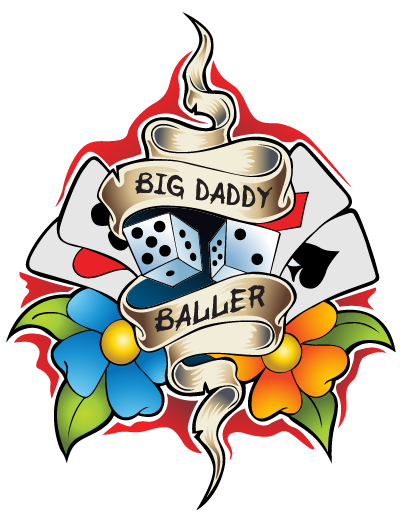 A look inside Baller life
So what does it mean to be a "Baller" at the Bender Jamboree? Have a look at all the fabulous perks we offer our Ballers, and book yourself a baller package!
ALL YOU CAN DRINK!
The Grandaddy of all perks! With your baller wristband, you are entitled to free PREMIUM cocktails at all the bars at the Bender.
Private Bars
Sure you can get a drink anywhere, but we have private bars in some venues that are BALLER ONLY so you can get your drink, and get back in the mix!
Private Party - 3 pm Thursday
The 2019 Bender will feature a private party just for the Ballers, this year featuring a private set from Billy Strings! The Party starts
3pm on Thursday,
so book your travel accordingly!
Baller Cabanas
Our rooftop pool stage features a row of cabanas, day beds, and poolside space that are for the exclusive use of the Ballers. Kick back and enjoy the best seat in the house!
Baller Hideouts
Most venues offer a unique getaway for ballers to reset, refresh, have a snack and hideout!
Premium Viewing Areas
Most venues feature a Ballers Only area where you'll have an easier time finding a spot and always have a great view.
Concierge Staff
Our dedicated team of Fun Experts are always nearby to help make your Baller experience the best it can be.
Mingle Away
Turns out, the artists know the Baller spots are the best in the house! Don't be surprised to find your faves out there with you when they're not on stage.
Complimentary Event Poster
Have one on us! Each person in your package will take home a reminder of your epic Bender.
VIP Hotel Check In
Take the short line! Ballers use the Hotel's VIP check in line upon arrival.
VIP Event Check In
Ballers check in separate from general admission with shorter lines. Take this first chance to meet your concierges and have them give you the lay of the land.
Event Bag full of Goodies!
We start you off with a bag full of goodies because we believe in being well supplied for fun.
Collectible Baller Laminates
Wear it with pride! Your collectible baller laminate shows the world that you're someone who values a good time.
Souvenir Mugs
A special gift just for Ballers, your high quality Bender Jamboree branded metal mug will find a spot in your home for years to come.
Free Chair Massages
It ain't easy being a Baller! We send massage therapists around to baller areas to make sure you're having the best time possible!
Snacks Abound
We've got you covered.. our F&B staff makes sure baller areas always have a variety of snacks and treats to be had.
Pop-Up Perks
Some things are better kept as secrets! Last year we brought food trucks backstage for the artists and ballers. Who knows what we'll dream up for this year?!